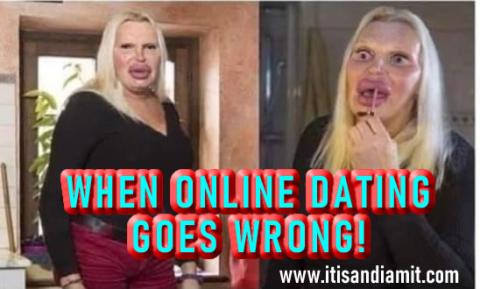 A good Laugh is always a good way to lighten your spirit and to brighten your day.  If you feel that the day is not going well, or you are having a bad day.  Do something, or find something that will make you laugh.  The head image to this page is: When Online Dating Goes Wrong!.  When I saw this image on Twitter, I had to bring it into my editing software  and add the Text to it.  It sure made me laugh just thinking about it.  Scary too, but really funny to me.  Of coarse, of you are the person whose date this is, then it may not be funny to you.  (Read more at Bottom of Page, below Images.)
---
 DONT TRUST THAT CAT & DONT TRUST THAT DOG
( You can scroll down and see each of these individual Images)

 VIEW TALKING CAT
IF SAM BANKMAN-FRIED was FROM MEMPHIS
---
NOTE'S FROM DOC:
2023 Summer Pictures
   I was working on some picture's to use with my animation Software, to create my newest Talking Cat Video.  When, the above came to mind, and so, I took the images, and made a quick .gif animations.  Just to show all the pictures, in on spot.  Below is each of the picture's I used for each slide.  
   I posted this to my Facebook account, and my intentions are to hopefully bring a smile to someone's face.  Laughter is a step toward Happiness.  For when you laugh, you are happy.  This is something I feel all the time. An it is something I hope you too, can expereince.  For it is meant for us to be Happy. 
  Check out these pictures I used.  They are of our Dog "Puddin" an our Cat "Joy" aka "Phat Puss"!  I claim that these two are my marketing department, and my Complaint Department, all-in-one.  
Puddin:  Don't Trust That CAT!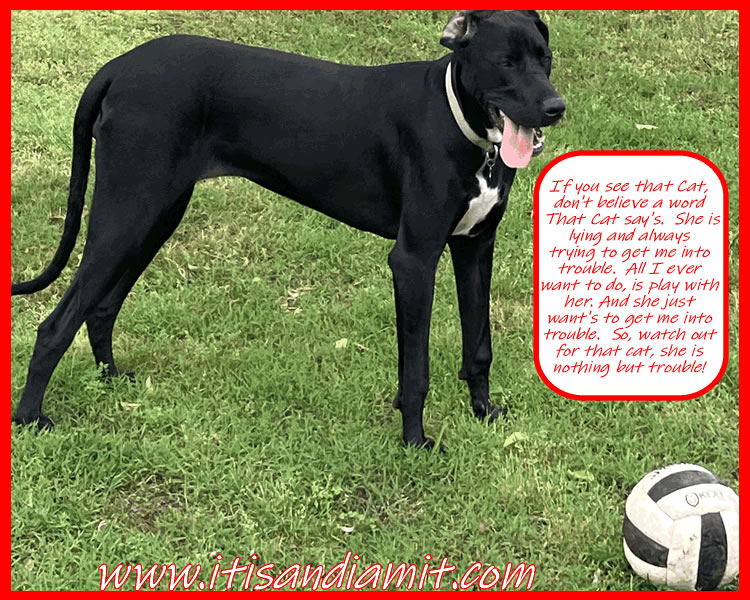 Phat Puss "Joy" - Don't Trust That DOG!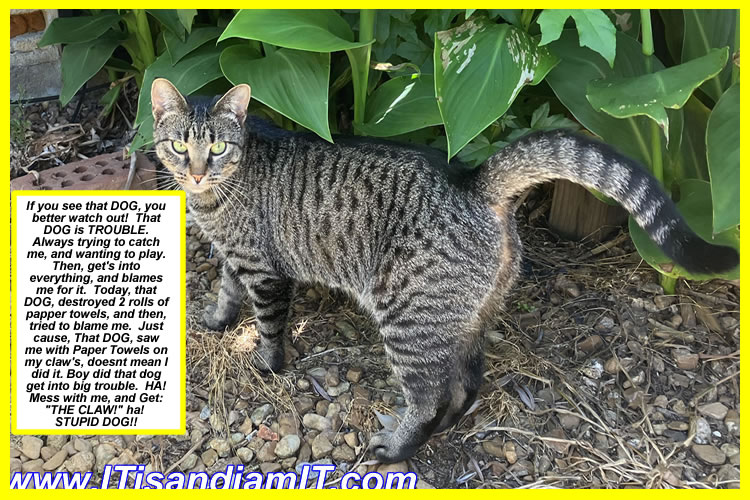 Puddin' & Phat Puss -- Finally meet-up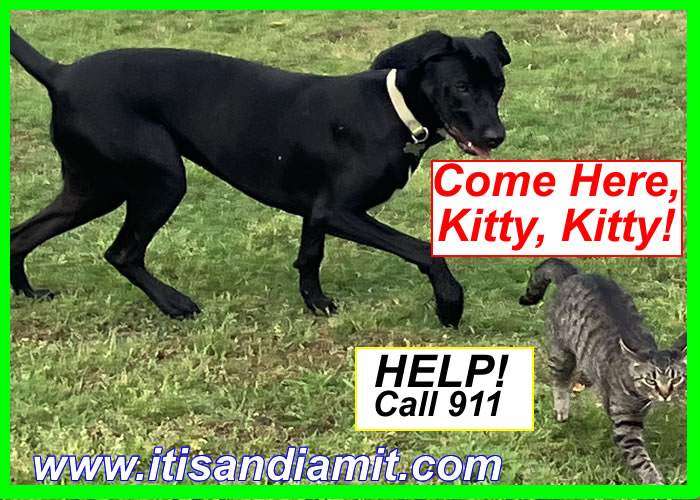 Puddin and Phat Puss are best friends.  They play with each other, on a daily basis.  But, when I saw these pictures, I couldn't resist doing something with them.  Just look at the face they both are making on the last picture! Priceless! I hope this was able to bring a smile to your face, for it did mine.  If you like these pictures, you are welcome to use them, just please post my name somewhere around them, and email me, just so I know someone liked them. :)  -- DOC
   Look for more from my Complaint Department.  These two are always in to something, so it is wise to check back, just to see what now fun they have drummed up.  Also, look for my newest Talking Cat Video.  I'm sure She is going to be talking about the DOG!  lol
---
CONTINUE FROM TOP
FEBRUARY 18, 2023
   The worse part about the When Online Dating Goes Wrong pictures is - This person has had surgeries to look like this.  That is sad, and funny.  I can't help but wonder what mental issues this person must have.  For real, if I was meeting someone, and they showed up looking like this, I would punch them, just for lying to me. lol.
   Sure, some people may take offense to that, but at least I am honest.  Now, don't get bent out of shape about it.  I would not put myself into a situation, in-which to find myself in that situation.  This is too good.  I really though about one of my older brothers when I first saw this picture,  And I started to add his name to it, and send it too him  But, I went with my next thought, instead.   This is the great part about having your own website, you can share whatever content you want.  I keep it clean, and try to avoid any offensive words, or negative language. I like to stay positive, and keep thing calm.  
   I will be adding more content to this section of my website, now.  And it will include more great, funny images.  As well as, funny stories.  Laughter is awesome.  When someone is laughing, they are happy.  I try to stay Happy, and keep my mind on positive vibes.   Life is too short to waste it on being angry and upset.  We all have met people who stay like that.  The thing is, those people are happy when they are angry.  That is what make them happy.  Which is why they put themselves, in those moods.  They are addicted to the chemicals their minds release when they are upset, and this is another reason why they appear to be upset, all the time.  Avoid these people.  They will only drag you down. Their negative energy will bleed over to you, and then you will be unhappy, with them  Only problem is:  You will be the only one unhappy!  Remember, they are happy, being unhappy.  So, let them be and get away from them as soon as you can.  
   Check out my short comedy .gif I created over the summer of 2022.  In the pictures below you see my dog and cat.  Both love each other, and play with each other, everyday.  Puddin is nuts over Mrs. Kitty, and protects her.  She don't even like when I make Kitty upset.  Which is when I try to hold her.  Kitty is not a huge fan of me holding her.  I have to wait till the time when she comes and graces me her presnce and sits in my lap.  Which, usually means she is hungry.  Or, it is time for me to clean her litter box. -- Doc