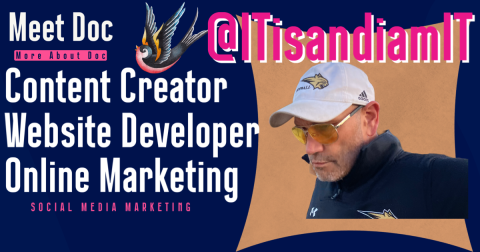 Thanks for visiting. The great thing about being a Content Creator, an a Web Developer, is the ability to share more, on a Website, about my work.  My content is on: YouTube, Instagram, SnapChat, TikTok, Reddit, Facebook, Twitter, and here.  I am just now starting to update my Website for the Winter of 2023/2024.  I have a lot of new pages to add and I am going to be updating my Blogs and new areas, on a daily basis.  Please return soon for my newest updates. Thank you!
---
Follow Doc on any of the Below. Click to visit Doc on any of the Below:
                 
                       
---
   The above is my newest long form videos on YouTube.  I have been creating short highlight videos for the Bobcats since last season, and decided to start creating long videos.  You can now follow a powerhouse high school football team, the Giles County Bobcats, on game day, and more. 
QUICK LINKS FOR @itisandiamit
Doc a SOCIAL MEDIA CONTENT CREATOR
I am currently updating my website, and working on my Reddit Communities, and my other websites.  I have a lot of work ahead of me.  I am trying to make it easy for you, and others, to find my content.  
  I you'd like for me to do a Video, or write an Article, on one of my Reddit Communities, just contact me, and I will.  Thank you for taking the time to chech out my Content.  Your support mean a lot, and every View, counts.  I am working hard, to get that one view from you.
   Please let me know what I can do.  What have I done wrong, and what can I improve.  Your feedback is greatly appreciated.  I reply to all my emails, text, and content.
 Docs YouTube Channel Playlist
Docs YouTube Shorts (Must See! Check Out Docs YouTube Shorts) Great Video Content
INSTAGRAM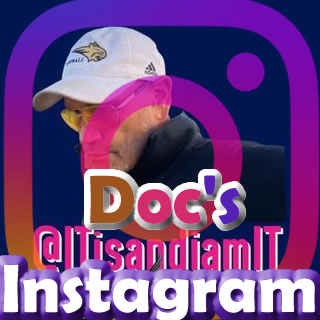 ---
DOCS NEWEST SOCIAL MEDIA CARD

---
Doc on Facebook
Donald Doc O'Connor  ( Personal Facebook Page)
I have 7 Facebook Pages, and I have created one for my Social Media Name, as well.  You can visit my Personal Facebook Page, and you can Message me anytime.  I will answer.
Facebook Page 1
I am IT Website Design Hosting & Marketing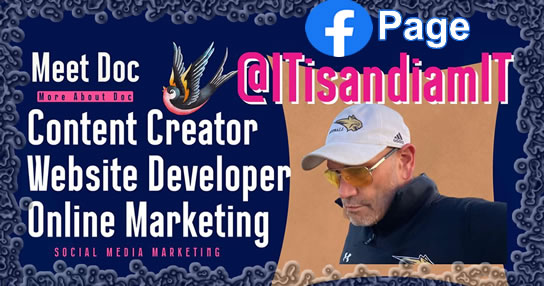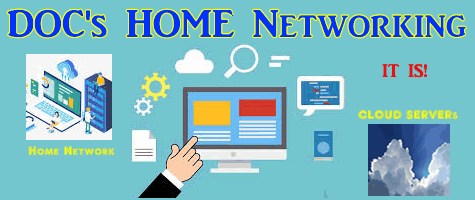 Facebook Page 6
Barndo.PRO (Clients Facebook Page Doc Maintains)

   Bobcats Football is my newest Facebook Page. This is where I post my Bobcats Football Video, and images from practices, and games.  I create highlight videos of the Bobcats Football games, and this season I have been covering the Bobcats Spring Training and the Bobcats Summer Workouts. 
  The Bobcats are Hosting a 7 on 7 Tournament June the 22, at Giles County High School.  I will be there to cover the games, and highlighting all teams that are going to be there.  I am excited about the Bobcats 2023 Season and believe they will make another deep run in the Tennessee TSSAA State Playoffs.  They made it to the Semi Finals last year. If you scroll down, the next video is the last video I created on the Bobcats 2022 Season.
---
TikTok
   I started my TikTok account last May of 2022.  At first I was not posting videos to TikTok, then I was made aware of those that use TikTok, and begin using my account.  Now, my account is doing decent, and most likely better then my YouTube Account.  Be sure to check it out.
Here are some of my Newest Videos, shared on my YouTube Channel (Over 17,000 views on TikTok)
---
Scroll Down to View some of my YouTube Shorts!
DESCRIPTION:
TENNESSEE 3A SEMIFINALS GILES COUNTY UPSET BY ALCOA and DOCS TAKING IT TOUGH.  TENNESSEE 🏫 🏈 STATEPLAYOFFS @ITisandiamIT  This was Saturday morning, the day after the Bobcats loss to Alcoa.  I shoot a lot of different takes, and could not decide which one to use, so I mixed them all up, and the above Video is what I came up with.
www.hsfootball.us (Newest Web Portal)
🙏🙏For watching my Video. My GoFund Me Link, where you can show support. This helps a Small Channel, and will help me get Hardware and Software needed, for doing my Videos. 🙏 https://gofund.me/0badeb39 🙏
---
DYNAMIC DUO 😄🐕 VIDEOS WATCH WILLOW STEAL PUDDINS 🪑 😊 LAUGHTER FOR THE SOUL  @ITisandiamIT ​
DYNAMIC DUO 😄🐕 VIDEOS WATCH WILLOW STEAL PUDDINS 🪑 😊 LAUGHTER FOR THE SOUL @ITisandiamIT This is my newest videos. These two are great together, and enjoy watching them. They are cute together. Design by Doc - #itisandiamit
🙏 For watching my Video. 
The rest of this Descrition on YouTube is links to my other Social Media Outlets, and Websites.  You can them below.  I am working on this site, and my others.  We are still in Football Season, and going into the 4th Round of the Tennessee High School State Playoffs this week.  Be sure to check out my newest website, which has a lot of my newest Football: Giles County Bobcats Promo Videos:
---
BEAUTIFUL SUNSET in TENNESSEE | GORGEOUS VIEW @ITisandiamIT
Video Shot November 5th.  I was out with Puddin, one of our 4 legged family members.  The other is Joy, aka Phat Puss.  Both can be seen in my past Videos.   Puddin and I, where out playing, an I noticed the Sunset, and had to shot the Video.  I then open my editor and prepped the Video for YouTube, and then re-did it for TikTok, and Instagram.  We I say re-do.  I change it up, to use the correct graphics, for each Social media outlet.  Working to get the new one's for Instagram, now.  I am also starting on the Highlights from the Bobcats victory, over the Panthers.  
---
TENNESSEE 🏫 🏈 POSTGAME INTERVIEW & COMMENTARY @ITisandiamIT
Video Shot November 4th, 2022.  But, I created this Video Saturday November 5th.  I noticed a few clips I didn't use, and felt like doing another Postgame Video.  I was warming up, to start Highlight Videos, from the Game.
---
TENNESSEE 🏫 🏈 STATE PLAYOFFS BOBCATS BEAT the 🐆 @ITisandiamIT
Friday Night Novermber 4 th in Pulaski, Tn
---
PROFESSIONAL POSITIVE ENCOURAGEMENT SELFHELP GURU SHARES @ITisandiamIT
---
NEVER a DULL MOMENT LIVING in the SOUTH | Start you day with a laugh @ITisandiamIT
---
AlIEN SHIP HAS BEEN SPOTTED BY a WORMHOLE @ITisandiamIT
More Links to Docs Content: