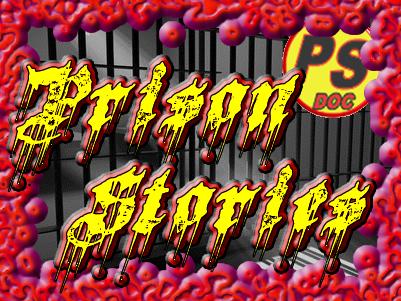 Thank you for visiting.  I started this website around 6 months ago, and just shortly before that, I had started my YouTube Channel.  If you are reading this, then you have either been in Prison, or you are just wanting to learn more about what it is like, in an American Prison.  Well, you are getting it straight from the horses mouth.  For lack of better words. --  Updated December 6th, 2022  - Doc
  I am going to be updating this section of my Website and adding some new features.  Not to mention, I am going to make it easier to navigate, as well as easier to find my Social Media Content on Prison Stories.  Plus, adding new Graphics.  I will be adding new Videos, soon.
You can Click Here to view my YouTube Playlist Prison Stories TN 
---
DRUGS  VIOLATIONS  SHANKS in PRISON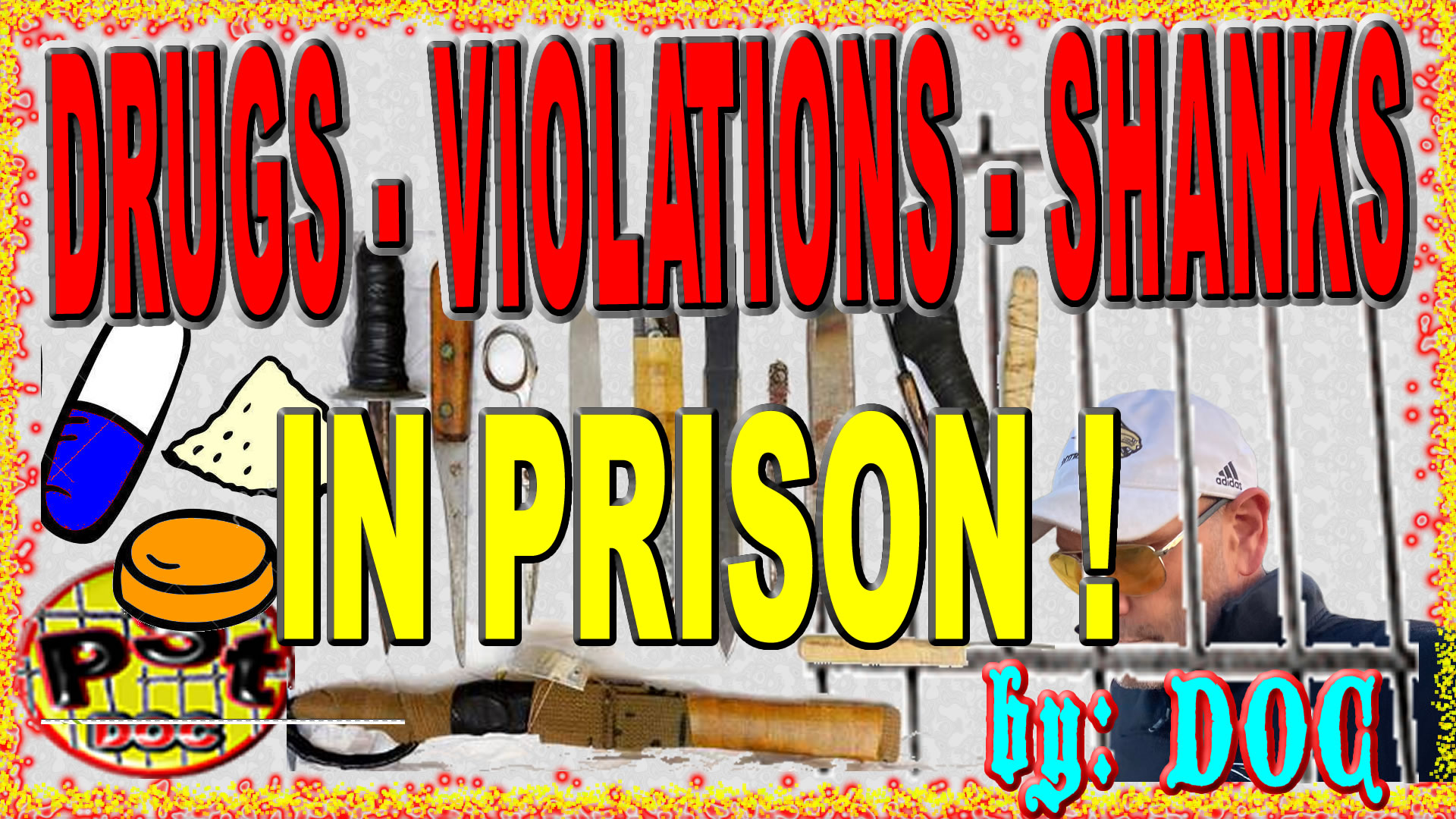 ---
---
---
FIRST JOB IN PRISON - VIDEO DOC TALKS ABOUT HIS FIRST JOB in PRISON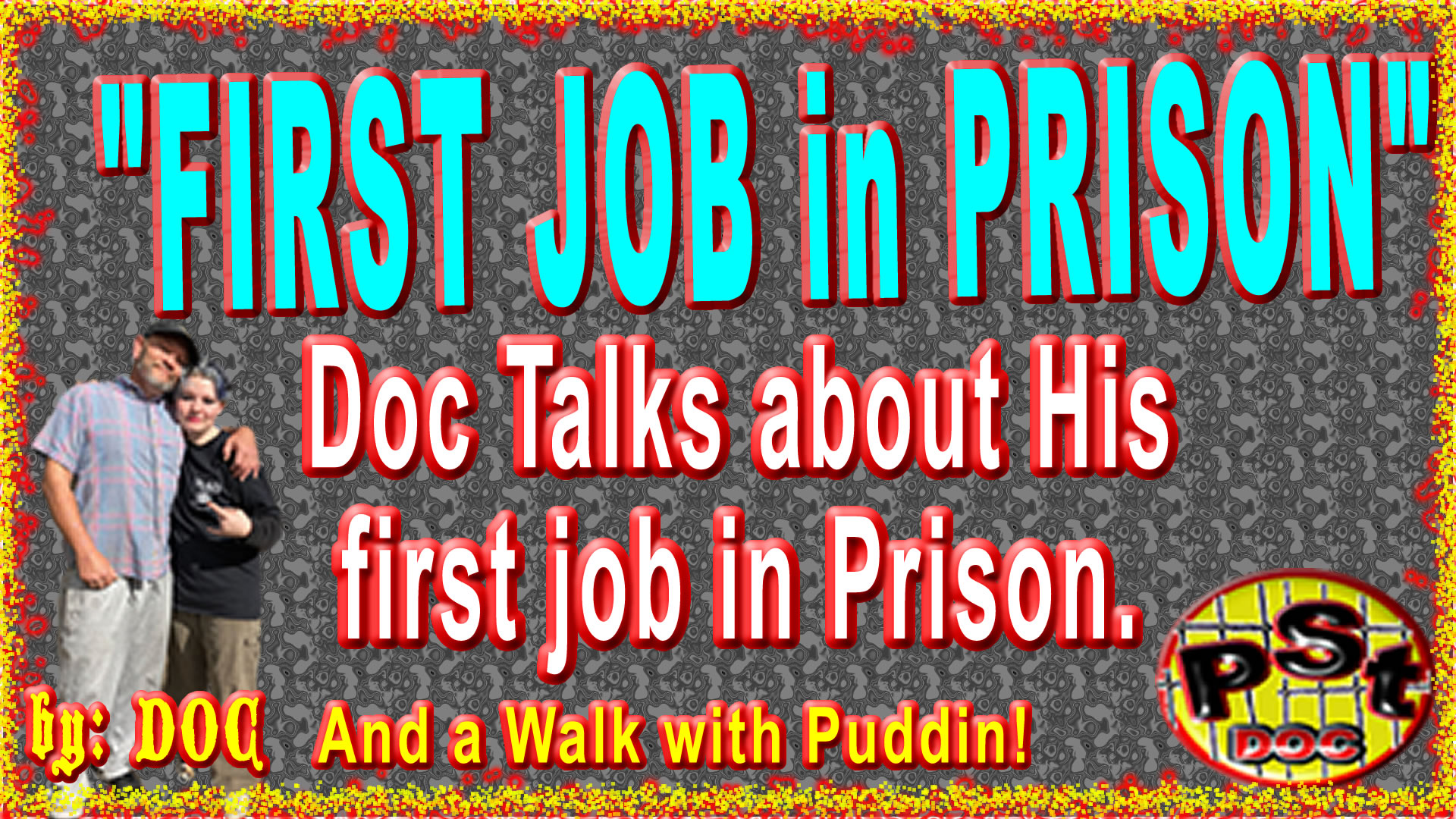 ---
---
How to Get a Light in Prison - How to use a PopLight in Prison
This is my newest YouTube Video.  Be sure to check our my Reddit Communtiy, where I share, in writing, about how to make a Pop Lights. 
Click here to view my Reddit Article on Prison Pop Light
---
!!! Warning do not attempt to make a Pop Light on your own.  It is dangerous, and you should avoid doing it!!!!!!  I added this Video just to have a little fun, and it is based off FACT.  I posted this, just to share something funny, and positive, from a bad situation.  We also used batteries, and I always had a lighter.  Though, that was consider contraband, too.  
---
MORE of Docs Prison Videos - PRISON STORIES DOING TIME IN TENNESSEE PRISON
PRISON STORIES  I    --  Docs First YouTube Video on Prison
 PRISON STORIES II   -- Gang's in Prison
PRISON STORIES III --  Prison Slang, Most Violent Event in Prison
PRISON STORIES IV -- DRUGS IN PRISON & SLANG FOR DRUGS
PRISON STORIES V -- COVID IN PRISON & COUNTY JAIL RACKETT
  I have lot's more Video's on my YouTube Channel #ITisandiamIT  My Library name is:  Prison Stories Please give me a little time, and you can return here, and watch all my YouTube Video's, with-out Advertisements. I do not Collect Meta Data, an I do not have Advertisements on this Web Portal.  I want to provide a Safe and Secure Web Portal.  One that also allows you to View Pages, with-out Pop-Ups, or harassing Ad's.  
VIEW IMAGE of PRISON DOC WAS AT
---

Below is Links To my Prison_Stories_TN Reddit Community. I have lot's more, on my Community!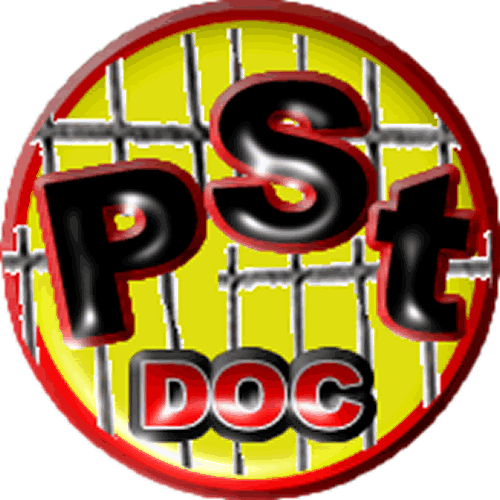 Docs Reddit Community: r/Prison_Stories_TN newest Article
My Newest Reddit Community Article at r/Prison_Stories_TN viewed on my Web Portal
Doing Time in Prison Article by Doc
   PRISON STORIES is the first Series I started on DOING TIME IN TENNESSEE PRISONS.  My story is fresh, and I lived the life, many would never imagine.  But now I am able to bring you my firsthand Prison Story.  Hopefully to help others who are still in Prison, and those who are about to go.  Thanks for taking the time to visit and watch my Video.  All my videos are posted to my YouTube Channel, and shared on my Facebook Account, as well
  I currently have my first video listed on this page, but in the future, this will be the landing page for all of my Prison Stories.  With my most recent Video shared, here.  And you will be able to access my other videos from this page.
   In the blink of an eye, life can change.  One morning I can wake up, with my Bulldog's snoring, laying in a nice soft bed. And the next, I can wake up to a styrofoam tray being handed to me, through a small slot, in a solid door.
   Now, I wake up in a wonderful, soft bed, with my cat waiting for me to get up and feed her, and Puddin', our family dog, wanting to go to the bathroom, then eat.  Not to mention, all the Pork I am eating. HA!
   My main intention for these Video's is to help others, and hopefully shed some light on one of America's biggest failure's.  I was talking with my friend over the past weekend, and he put it this way:   In America the Punishment, doesn't fit the crime.  You can have nonviolent criminals doing as much time as violent.   
     Most of the guy's where I was located, had life sentences.  An in Tennessee, there is no Self Defense Law.  A guy could break into your house, and rape your wife, an if you shoot the guy, while he is doing this, then you are charged with a Class A Murder Charge.  No joke.  That's crazy.  Tennessee Laws are some of the oldest law's, on record.
   The way it is set-up, now it is nothing but a money racket. And we allow those with no morals, and who are sadistic scum, wear a badge, and get away with more crime, then citizen's commit.  Americans are getting tired of it, but they let it slide, because they feel like one day, they may need their help.  
   Then, when they end up in the judicial system, it is too late, and they are caught up in the racket, themselves.  So, they can't do anything about it.  
    I got a good friend who was arrested for an FTP (failure to Appear).  On a no wearing seat belt ticket.  It was during the COVID, and he works, while his wife stays home.  He is an honest to goodness, great guy.  
    His court appointment had got put off and was never notified when to go again.  He had just finished working a second shift and was taking his kids to get something to eat, when he got pulled over.  He was sitting in a McDonald's drive thru lane, drinking a red bull.  The officer asked him if he had been drinking, and this guy never drinks.  But he realized it was the Red Bull and handed it to the officer.
    Then the officer asked him for his License.  If he felt like he was in trouble, he said he would have told the officer that he was on private property, and that he had not violated any crime, so he doesn't have to provide him anything.
   But he felt like everything was ok, and handed him, his Driver's License.  The officer came back, asked him to step out, and handcuffed him.  They made his two daughters stand on the sidewalk of McDonald's, while a social worker questined them, until his wife got there.
    The ticket was just a $3 dollar ticket.  He ended up paying a 1000 bond, and then $200 court fee.  All for not wearing a seat belt. 
    Which, the no seat belt law is a joke.  It is only in place to give the police a chance to pull you over and mess with you.  The county jails take advantage of people with their 100% markup fee, and to use a phone is $15 dollars for a short call. 
    So, it's a racket.  Once you have people making money on something, and that something involves messing with people's happiness, then you are gonna have issues.  Again, we wait till it is too late to do anything.   
    When I got out the first time, I intended to do a website to help other's families, and to bring attention to the corrupt system.  Instead, I got caught up with my Bulldogs, and doing websites for others, and never got around to it.
   So, now I am doing that website, an I am bringing as much attention to it, as I can. An as much, as anyone will pay attention to it.
    You better, or you could end up on the other end of the stick.  And don't lie, you know the feeling you get when you get a ticket for speeding, on a road that no one was on, and it was a straight streah.  Or, for no seat belt, and it was because you were in a rush and not going far.
   Sure, we need punishment for Hate crime, Violent crime, and Crime's that affect someone's happiness.  But if you are not doing that.  Then back up off me.
   If, when someone opens fire on a school, the first person whom see that person who did it, shots them. And it was our given right to do so, then I bet people would start to think twice, about doing it.  
  Instead, they are paraded throught the court, and most of the time die a long death, in prison.  Which, is most likely worse then death. OK, not most likely, it is.
   The worst thing about being locked up, is being away from your family.    You have health care, a bed, and you are fed 3 times a day.  Though, it is garbage, and the meals are weak. Unless you was at the prison, I was at.  If you had money, you ate good everyday. And even if you didn't, you could eat as much as you wanted, in the Chow Hall.
   OK, my rant is over.  I do plan on orginzing my content, and laying our more info which may help others whom are in Prison. And, help their families.   (continued below)
SCROLL DOWN for MORE
---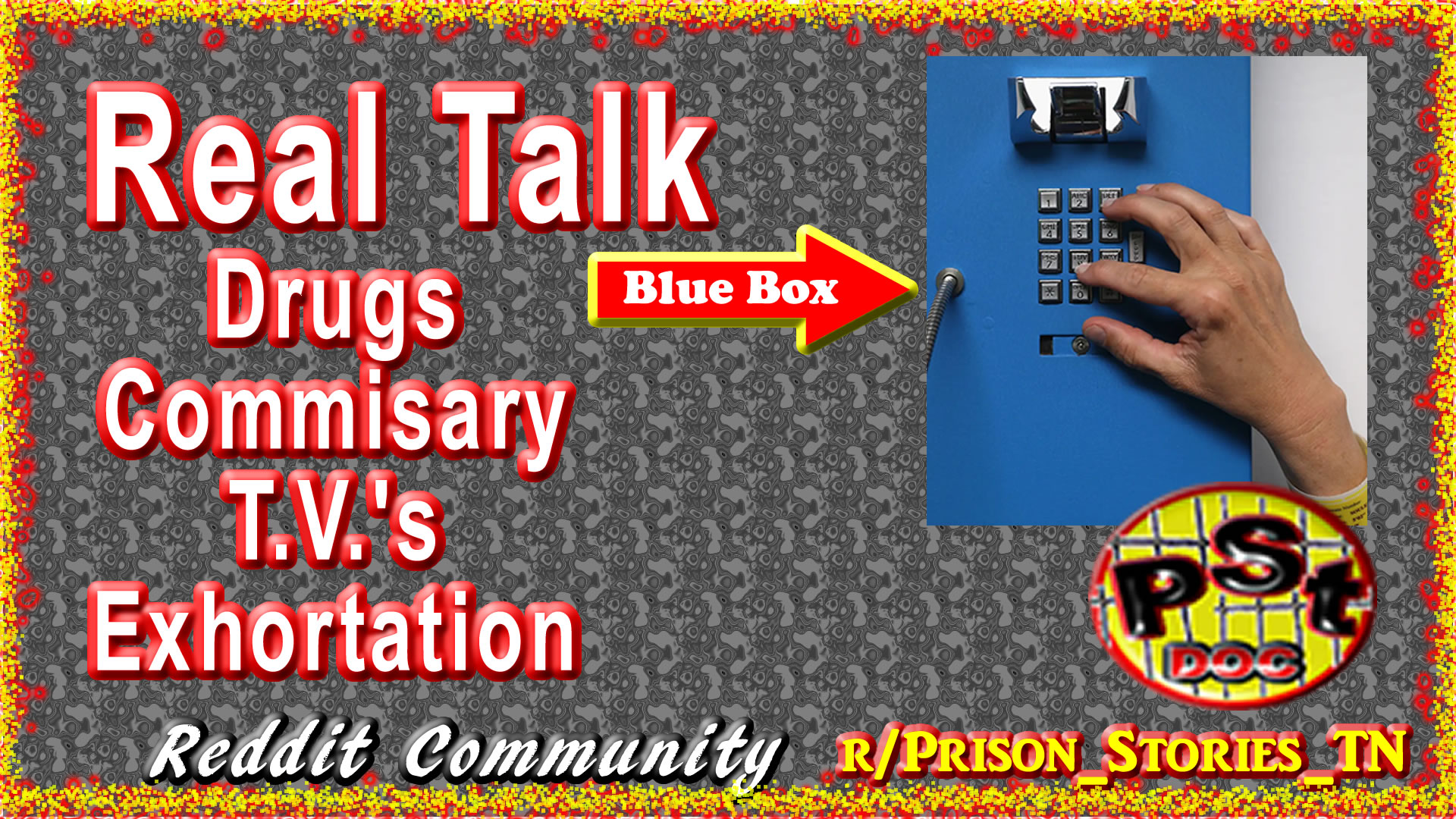 ---
FIRST AMENDMENT RIGHT - REVIEWs
 I have begun listing  First Amendment Auditors, and writing a short review on each.  This is to help provide others with links to these Top Auditors Videos, and hopefully help others get started.  I am interested in starting this, myself. However, my biggest issue is: "I don't drive!"  Not that I can't drive, I just don't like to drive.  So, if someone is near me, and interested in doing this, as well.  Contact Me, and we will start.  I have the Websites, and all the Video equipment.  Also, I can handle all the IT work.  
---
   There is a great change taking place, and we are living in a moment in time, which is unlike any other. The main reason it is unlike anyother, is cause it is the present.  
   Which, that speaks for itself "Present".  As I have already stated, in some of my Positive Video's ; most people are busy chasing What they want.  The only trouble is, we all already have what we want.  Yet, many are still in a slumber, and caught up in the Worldy programming, and feel that they need to buy what they want.  
   STOP IT!  WAKE-UP!  We all have all they we want.  It's time to stop chasing our tale's, and really time to stop placeing blame on everyone else for Our Lack of Happiness!  No, it is really time for us to stop with the stupid classification's we have allowed this world to trick us into using.  
   I am a White American Irish, Indian.  Yet, I just classify myself as a Human!  You should too!  To dislike someone due to their Color or Nationality, is obsurd!  On the sub atomic level, we are all the same.
   To use either of the two above, as a means to dislike someone, or to cause yourself to hate on someone, is a shame.  And you should feel very shameful.  
   We allow ourselves to be programmed by the TV and Internet, and don't even know it.  Take a moment out of each day, to just sit, and think.  Clear you mind of everything, and find your happy place. And go to it! Yopu will be amazed at the world around youself
   OK, I've went further then I intended, but now you get an idea of where I am going with this website.  I welcome anyone who want's to join me, and who want's to help out.  I will send you a link, and you can be a register user of ITisandiamIT.com.  Which will allow you to post your own articiles, and to leave comments.  
   Guy's let's come together, an enjoy this present, our Creator has given us.  We can do anything we put ourminds to, and can achive any goals we want, If we just do it!  Nike has a heck of a slogan: "Just Do IT!"  That's all it take's, to do anything, you want to do!  
     Thank you for taking the time to read what I have to say, and for watching my video's.  Please start hitting those like Buttons, and again contact me, if you are interested in joining this website, and posting your own articles.  The door is open for you, an I will welcome all the help I can get.  It is easy, an I will even help get you started. Much Love Fam "Family", an until my next article!   --DOC  "Donnie"  Follow me on Facebook or my YouTube Channel     Hit Them Like Buttons!  Because you can. Thanks.